Novosti
Ostanite informirani o našim najnovijim pričama.
Novosti
Silco Summit 2021 (EN)
To break the crisis and strengthen ties, we invited our distributors to spend a few days with the team Silco in Ljubljana, Slovenia.
Hosted at the Hotel Lev in Ljubljana, Slovenia, the Silco Summit 2021 was a much-needed opportunity to spend one-on-one time with clients, as well as a forum for them to meet one another and learn about neighboring markets and styles.

On the first day, we spent at the conference room, discussing products, exchanging good business practices, and learning social media marketing.
In the evening we gathered for dinner at the boat, with the sunset over the river Ljubljanica in the background.

For the second day, it was all about fun, we went rafting on the beautiful Sava river followed by a relaxed grill picnic and a visit to a true gem in the middle of Julian Alps, Lake Bled.
Silco would like to thank everybody for attending, your participation ensured the success of our event.
We look forward to seeing each other again.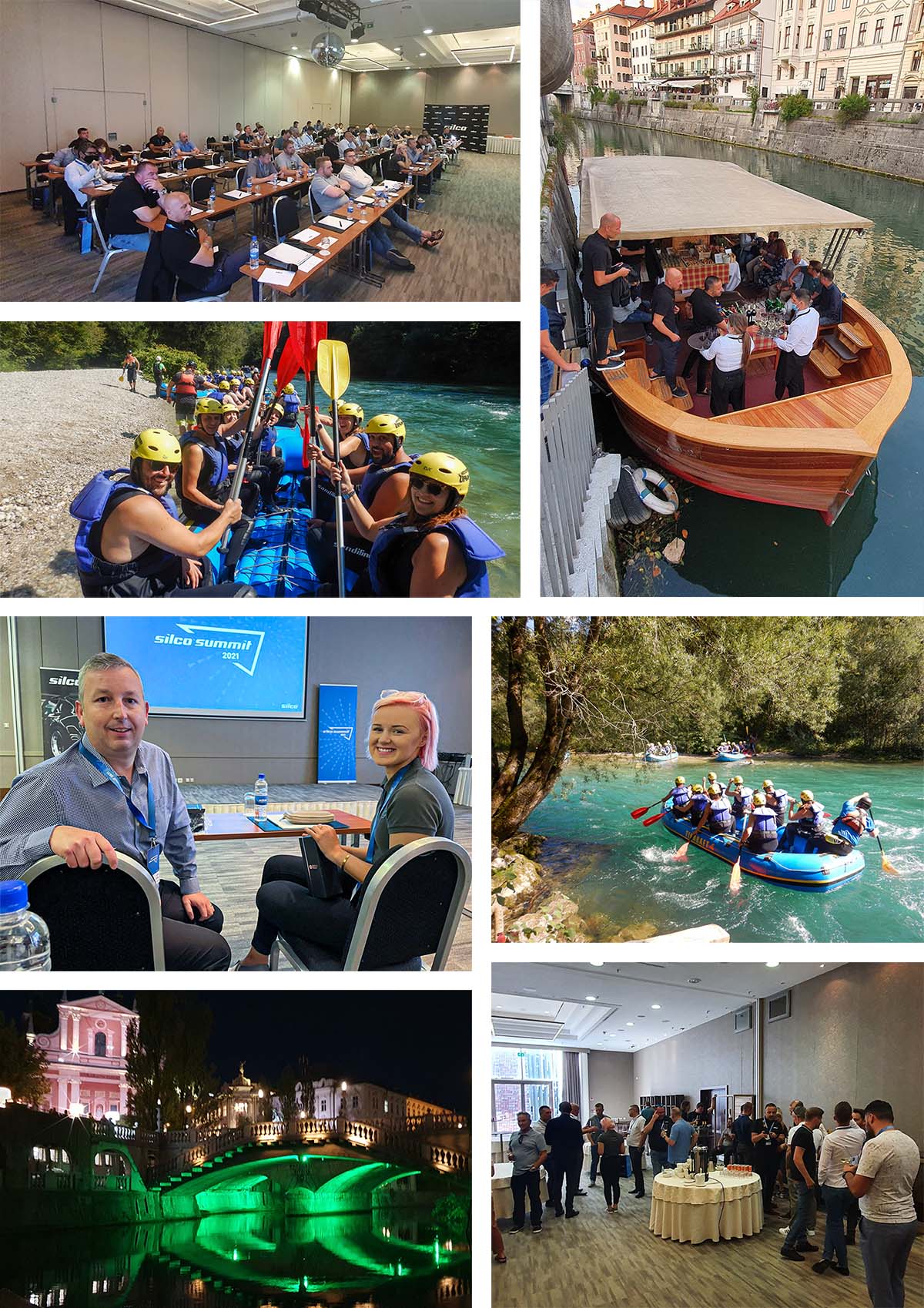 Download the presentation here.
Razvijajte zajedno s nama.
Postanite naš partner.
Svim našim distributerima osiguravamo dugoročnu suradnju, pružamo treninge u našem trening centru te tehničku dokumentaciju na lokalnom jeziku. Podržat ćemo vas u pristupu tržištu, u prodajnim te marketinškim aktivnostima.
Kontaktirajte nas  
MOŽDA VAS TAKOĐER ZANIMA...